Laser Diffusers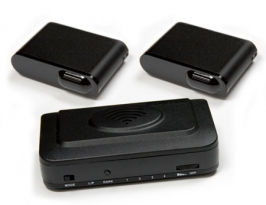 Getting annoyed with all these mobile speed checks?
These are carried out by mobile speed camera vans and traffic cops on a regular basis
Why take the risk when you could get 3 points for going 1-2mph over the limit
This unit is also a front parking sensor to get round the law!
Fully supplied and installed in the Essex area
Main Features
The Blinder Compact not only provides you with an audible and visual alert to the presense of a 905nm laser but will also fire back the same frequency and pulse rate thereby confusing the mobile laser speed camera equipment. This effectively prevents it from taking a speed reading of your vehicle. The two small black sleek units are installed to the front of your vehicle.
Blinder Compact is the only device on the market to use such high quality lasers and lenses. This gives huge advantages to both reception and coverage. The unit is supplied with twin laser sensors which can be fitted to either the front or the rear of the vehicle.
The handbook clearly shows it is an operational device that is used for parking and which operates on the same, licence free wavelength of 905 nm as do many other devices. Obviously some naughty people use it as a way of defeating laser guns.
The New Compact from blinder comes with a more powerful platform, Improved detection and jamming function, New Voice alerts, new small transponder head design for stealth installation.
State-Of-The-Art Patented Jamming Technology
• Parking Assist / Jamming / Detection, Modes
• Ultra Compact Laser Sensors (World Smallest)
• High Power Laser Diode Based
• Ultra High Detection Performance
• Anodized Aluminium Sensor Housing
• Waterproof Sensor (Rubber Gasket)
• Control Module 4 Sensor Capable
• Internal Audible Alert (Authentic Voice)
• Voice Alerts - Warnings
• Jamming Software Updatable
• Personal Setting & Upgradeable Firmware
• Compact Duel Sensors
Got a question or would like a quote contact us
Laser jammer neat and discreet