Diesel Tuning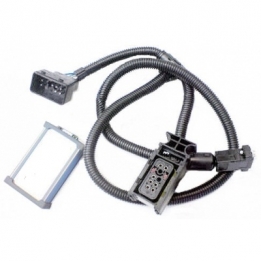 Want 30% more power and improved MPG from your vehicle? We supply and install a full range of tuning modules to suit many vehicles. Why should you choose a tuning module over a remap? A remap on new vehicles can be written over by a vehicle software update, And it can also make the warranty void if the ECU settings are messed around with.
There are many cheap tuning modules on ebay how are these different? The modules we use are fully programed with your cars details are changes the ECU settings throughout the rev range. This is a very good way of mapping the vehicle and most of the tuning modules also come with a turbo sensor which increases smoothness throughout the rev range.
The tuning module can be changed over to another vehicle in most cases but it may need a new wiring harness and the box will need reprogramming. all the connectors used are OE spec which means they use the same plug as on the vehicle already.
Loads of interest has been gained in these tuning modules due to the improved MPG as fuel costs keep rising more and more people want to find out how many more miles they can get per tank. With the increased power output around 30% it is a worth while investment. The car will have a lot more power in each gear making overtaking much safer.

If you tow or drive a motorhome these will help with low rev range power and make the engine have more torque. We cover most vehicle makes and models, If you would like a quote on a unit please have your make,model,year,engine size and original BHP to hand so we can quote you for the correct module.
Got a question or would like a quote contact us