Car Audio and multimedia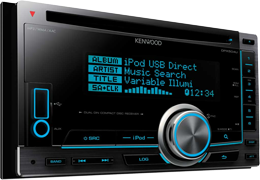 SADLY WE ARE NOT TAKING ON AUDIO WORK AT PRESENT DUE TO EXTREME WORKLOAD
From a simple stereo upgrade to a full multimedia system, we have the skills, knowledge and experiance to turn your requirements into reality at a competitive price. We hold accounts with all the major brands including Alpine, Kenwood, Pioneer, JVC, Sony, JL Audio, Fusion and many more!
We can supply or install all fitting accesories
Sub and Amp packages

We can Supply and Install a sub and amp in the local area, Maybe you are looking for a little more bass for your original car radio set up. We can add a sub and amp system onto an original fitted radio with no interference at all.
We can also fit a bass controller inline for you to adjust the bass when you wish. This is for when you have other people in the car and you don't want a loud bass note to every song.
Not a huge amount of space in your boot? We have a few options to choose from, an under seat subwoofer or a small subwoofer with a quick disconnect plug allowing instant removal of a sub and amp.
Speaker Installations

Car speakers sounding a little tiny or crackly? maybe its time to upgrade your car speakers to a set of Alpine,Focal,Rockford Fosgate speakers.
Want to keep the standard look in your vehicle with a good speaker upgrade? no problem all the speakers we will fit in your vehicle will go behind the original panels, these will offer more performance and better sound.
A set of components will offer a much better sound over many original speakers fitted as standard, most cars out the factory come with a very thin paper cone and will blow very quickly in the speakers life cylce if you like loud music.
Head Unit Installations

We can install a new double din or single din headunit in most new and old vehicles on the market. The are fascia plates made to allow a very neat installation. Some fascia plates used to look ugly on some vehicles but now with double din units being more affordable than ever it looks more standard having one of these units fitted.
We can also link up steering wheel controls to allow the volume to be adjusted and you are able to change tracks/stations up and down. Some vehicles have parking sensor tones coming through the original radio, We have interfaces available to allow the tones to work through the speakers with an aftermarket unit. also trip computers can be linked into with these interfaces.
Most 2013 headunits come with DAB and bluetooth now which is a great route to go down if your getting a new audio system.
Headrest Screen Installations

Got a brand new car and worried about the rear entertainment system spoiling the look? Don't be we can get a Vizualogic multimedia headrest screen kit from the USA where the leather is 100% the same used at the cars factory. This means you are garanteed a factory look everytime and won't be disapointed with your cars appearance.
The screens are the highest quality possible and will give the best rear entertainment for many years to come. comes with wireless IR headphones and a remote to allow the user complete control while on the move without even moving.
They also have a rachet system to move the headrest back and forth giving the best OE appearance possible.
We can get these in the exact leather,stitching,style as your original headrest and the best part is they can be removed when you sell the car, and we can supply new headrest pods to suit the new vehicle.
Ipod & Iphone Adaptors

Want to play your Ipod or Iphone in your vehicle? We have a kit that will allow charging and music to be played through your original car audio set up. Some of our systems allow the track and song text to display on the original screen or cluster giving you total control through your car system.
In VW,Audi and Mercedes most of the kits use fiber optic connectors so the sound quality will be the same as a CD. These devices are updatable and work with all later types of Ipods and Iphones.
Most of these kits also come with a USB slot aswell so you can select which music device you would like to plug in and DAB has just been released as an add on to allow DAB stations to be selected through the Ipod gateway.
Got a question or would like a quote Contact us