Car Alarms and Security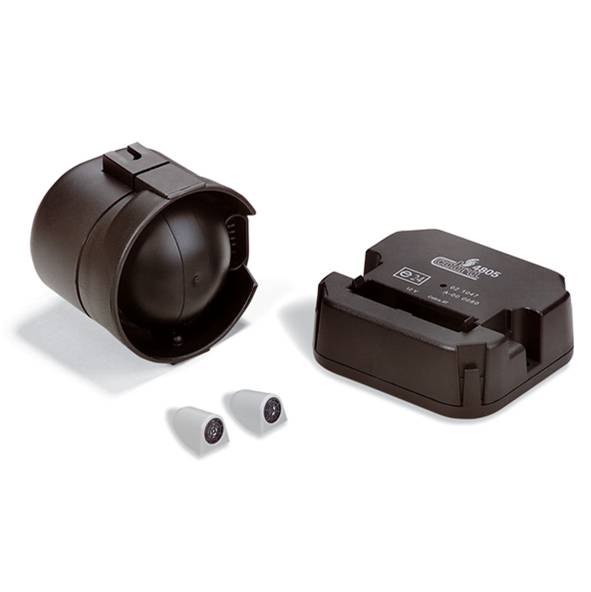 Protect your car or van with a professionally fitted car alarm system installed by us - your local TRI-Thatcham approved insurance recognised experts.
We supply and install a full range of Car Alarm systems from a simple basic alarm with arm and disarm to a full remote start alarm with shock sensors, Tilt sensors, proximity sensors,
We would suggest having a Clifford alarm fitted for remote start as these alarms were designed with remote start technology in mind, due to safety remote start system can't be wired to start at anytime.
Do your bumpers or side skirts keep getting stolen? We can fit a Cobra alarm with tamper loops which means if a bumper or side skirt is removed the alarm will sound it's 118db siren. This is a common theft on most Fiestas,Fiats,BMW's,Citroensdue to making no noise and its an easy job to take the bumpers off on some of the vehicle listed above.
If its a new vehicle and the manufacturestates no holes drilled in the vehicle, we do a wireless range of alarm systems where the siren is electronically coded to the main control module. meaning no holes have to be drilled through metal to carry out an alarm installation. This will avoid any problems with the cars warranty at a later date.
Worried your alarm will look out of place in your brand new sleek vehicle interior? Don't we can order colour coded ultrasonic alarm sensors to match your cars interior, the sensors come in white as standard so this matches 80% of the cars headlining in most cases. If you don't want any sensors to be seen that'snot a problem we can offer a microwave sensor which uses a radio field to trigger the alarm, You won't see the sensor as it will be located under plastic trim in the center vehicle console.
We also fit a full range of van alarms in Essex if its a later type vehicle, we have can-bus alarms which means a quicker installation time and your van has all its doors protected. Can bus alarms can also tell if you have left a vehicle window open which will automatically deactivate the interior sensors.
We can also fit a Cat alarm to be linked into your new alarm system. As you may know a lot of vans get broken into around the Essex area so we would suggest an alarm to protect the vehicle CAT.
Want that little bit more fitted than just an alarm system? We do a full range of window guards/steel bulk heads and van locks which range from Dead-locks to Slam locks both of which can be Thatcham approved.
We always connect the inhibit wire when fitting a plip upgrade alarm, many people have plip upgrade alarms fittedthat can simply be disarmed via the key in the drivers door lock. The alarms we supply and install are only disarmed by the vehicle remote or the pin override feature on the alarm.
Many customers ask can my vehicle alarm sound for more than 30 seconds the answer to this is Thatcham approved alarms can't have any of there settings changed once going through Thatcham testing. 30 seconds has been the set standard for more than 15 years now and is unlikely to change.
Another common question is do your alarms come with a bright led, Cobra LEDsaresmall with the pin override button attached this is to make them not stand out to much in a new vehicle interior, if you want to have a ultra bright red or blue LED fitted that is no problem this can be fitted at extra cost during the installation.
Do I really need a full Cat 1 alarm system? if your vehicle is made after 1996 the answer is normally no, But some insurance companies request a full Thatcham cat 1 alarm no matter what the vehicle is in question. Most van insurance companies normally want a full Cat 1 alarm for extra protection due to tools being left in the van during working periods.
What does the TRI Thathcam approval mean?
All connections are made via solder and heat shrink, The main control unit has to be mounted in a secure way and not left hanging behind the dash board. The bonnet pin is always fitted during any alarm installation where possible. We use car body screws to make sure the siren can't be ripped out quick in an attack. All wiring is neatly loomed using the correct tape for your vehicle, And the main connection points are all done in black wire which makes it very hard for a theft to take place on your vehicle.
Need an alarm system repaired?
We carry out many repairs for car alarms in the local area, most major alarm brands still carry remotes and sirens for these alarms. Has your alarm just become unreliablele? maybe its time to have the alarm removed and replaced we offer a fantastic same day service for this. With alarm faults there can be many reasons why an alarm system is triggering, It could be a worn or old part or a general wiring fault.
Remember we pride ourselves in the best installation possible for your vehicle
Pandora Mini BT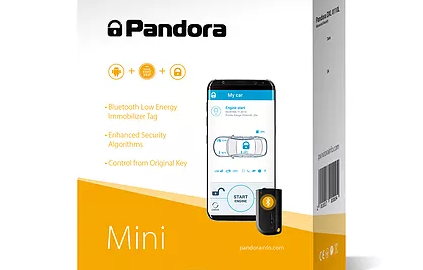 The Mini BT is our best selling Pandora alarm system.
The Mini BT is controlled via the vehicles existing remote control, so is both seamless & simple to use at the same time. To ensure the vehicle remains completely secure though, the Mini BT will only respond to the vehicles remote control if the encrypted Pandora Bluetooth tag is present.
This means that if a thief were to try & clone your car key, or scan/relay it's signal, the Pandora Mini BT will stay armed & keep protecting your vehicle.
The Mini BT comes with the following features:
Controlled via vehicles existing remote controls, but protected by Pandora BT tags.
Tilt & shock sensors built in.
Bluetooth mobile phone App, used to both control & adjust settings on the alarm.
120db siren.
Engine immobilisation.
Anti-Hijack (optional extra, further costs may apply).
Additional sensors available, including Dual Zone Proximity & Ultra Sonic motion sensors (further costs will apply).
Pandora Light Pro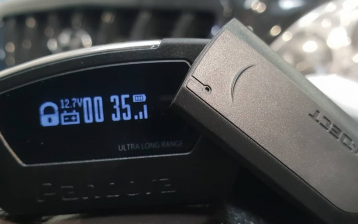 Pandora Light Pro is an all-around convenient car security, remote start * Additional cost * and telemetry system ( up to 1 mile range via the OLED key fob. Built-in 2xCAN, LIN interfaces allow to install the system on almost any car. The system has a dialogue encrypted 2-way OLED-display remote control that allows monitoring car parameters and safely issuing dozens of commands. Integrated Bluetooth 4.2 interface allows you to extend your system with a vast variety of additional modules and use your phone to control and adjust your system,
System features
2-way LCD remote
Arming and disarming security system using separate buttons.
Controls status of 10 independent security zones.
Vibrating alert.
16 notification ringtones.
OLED-display
Vibration confirmation of the button press.
AAA battery (1,5V) (not shipped with the system).
Battery level indicator.
Current time indication.
Time synchronizes with the base unit for exact time stamp in the event history.
Engine* and interior temperature, voltage and fuel level indication.
Prompt remote access to the settings of shock sensor.
Prompt remote access to the settings of motion sensor.
View event history with time and event stamps.
Automatic control of RF coverage zone.
Immobilizer tag
Dialog coding of control commands.
Individual 128-bit encryption key.
Built-in LED indicator.
Built-in button to control over security modes.
Built-in integral accelerometer.
PRO - CAT Catalytic Converter Alarm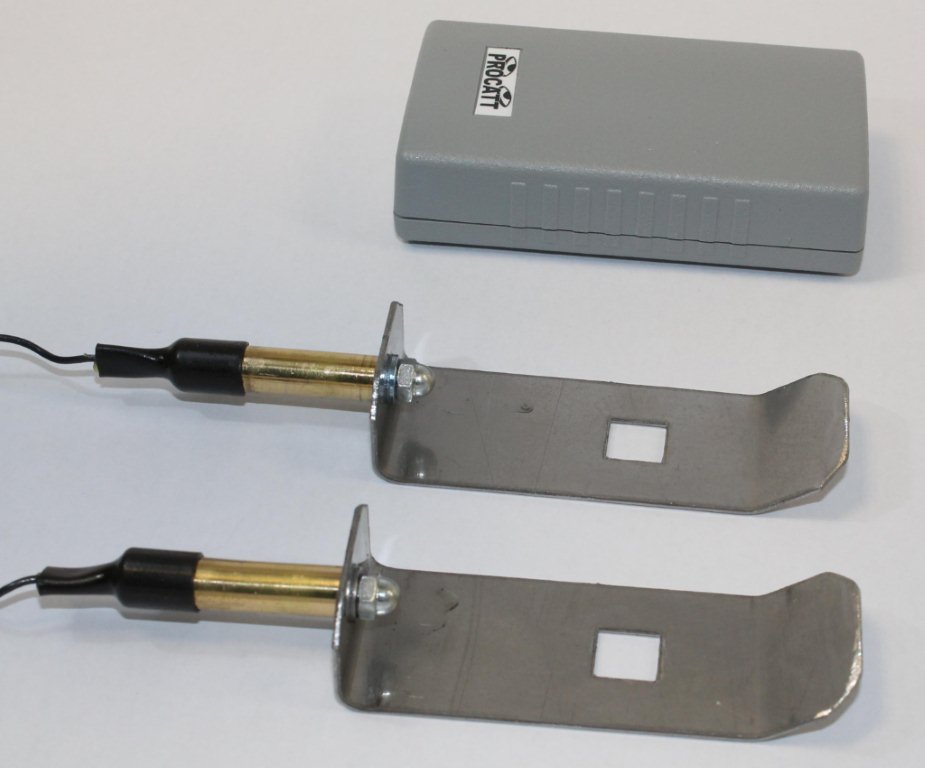 Cat theft is on the rise again in the local area, Due to many organised crime gangs with the best tools getting these catalytic converters off in no more than 2 mins. Most of them don't even make a sound being removed due to being able to remove one with basic tools. Some companies have made metal plates or cables that secure around the cat to help prevent the theft. But to no suprise theycan't get round this simple way in no more than seconds.
The ultimate way of preventing theft is to add an alarm which is designed for the Cat, There are 2 clamps which fit around each side of the catalytic converter, Any cutter tools or vibration removal or cutting of the clamps will sound the full alarm and also flash the indicators on the vehicle.
The system only becomes armed after the vehicle key has been removed from the ignition. The system comes with 2 bright yellow window stickers and also a flashing Cat Protector LED.
We are happy to supply these or fit them depending on your requirements. All systems come with a standard 1 year warranty but if you decide to fit the system yourself you will have to send any faulty parts back to us to be inspected.
Clifford 650 Mk2 CAT 1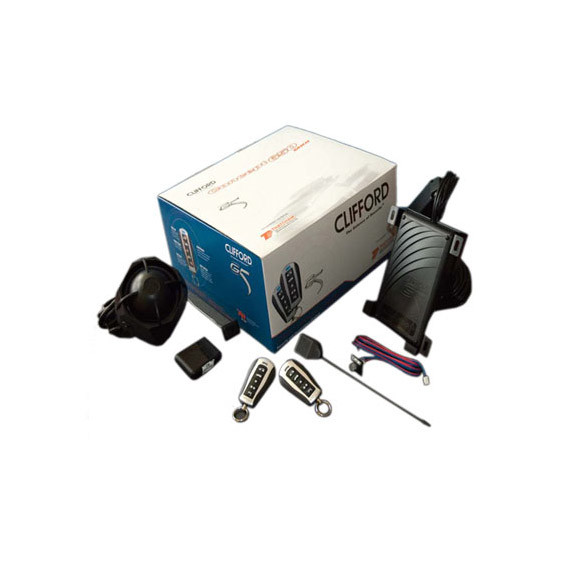 The award winner for many years still remains at the top and it is still the best selling full feature cat 1 alarm offering extra sensor add on's and blackjax's with remote start add on. Once you get this alarm installed you will be blown away by the easy to use programming menus and the quality of the alarm system. The key fobs and the LED is one of the major points this alarm has done so well in our view, The remote fobs are a nice 5 button touch remote which are easy to use and don't wear out, and for over 15 years the Blue Clifford LED has ruled many alarms out the market. Everyone in the modified car scene had a Clifford system fitted many years ago and that blue LED is what customers are still looking for today.
The Clifford 650 MK2 comes with a dual zone proximity sensor as standard, this has an inner and outer zone. If you walk up to the windows you will get a sharp warn away tone and if you lean inside the vehicle you will get the full sounding alarm with indicator lights flashing.
The Remote fobs also have a stunning range not like a normal alarm where you have to be around 12ft away from the vehicle before you can unlock it these alarms use an advanced Ariel to allow the lock/unlock signal to be picked up from a distance. This is very good if you link remote start onto the system as you don't need to be very close to start the vehicle on cold mornings.
Why should you choose a Clifford Thathcam650 Mk2 over a regular cat 1 alarm system? If you are looking for that little bit extra than a standard alarm we would suggest thinking this system. customers with performance cars like Clifford alarms for turbo timers,remote start,anti hi jacking, and tilt sensors to protect the large investment in alloy wheels they made. I would say they are one of the hardest Cat 1 alarms to bypass due to the solid metal ecu control design the directed engineers have used when making the unit.
The alarm comes with a full user guide and pin override code if you loose the fobs to control the system. and also a full written Thatcham certificate which allows you to scan it and forward it over to your insurance company. The only parts you see once installed are the Blue flashing led and the emergency override button, The button can be hidden out of site and the user guide also has 2 window stickers inside if you wish to put these inside your window glass.
Toad Ai606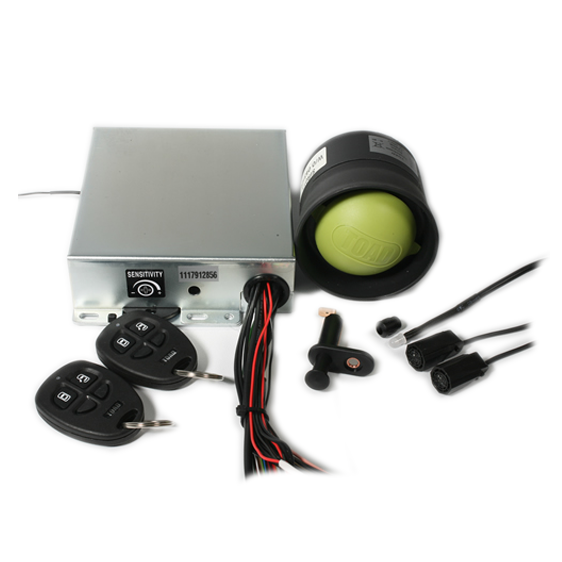 The Toad AI606 has been around for years now and it is still a solid and reliable alarm to have installed. Toad got there good name when everyone needed a no hassle cheap alarm installed. They are still feature packed but cheaper than the Clifford brand which most people would like but didn't want to spend a huge deal of money for an alarm. The Toad AI606 is a fantastic system due to you being able to control what the car is doing. You can control your Toad via the remote control to lock/unlock and also immobilise if your vehicle.
The Toad alarms are an old technology but still reliable and this exact system used to be featured on the UK Pimp My Ride. The Toad sirens have always been known as loud and no matter where they are mounted on a vehicle always impress the customer how loud it sounds. They are around 120db and have a unusualtonewhich makes it noticeable even in a noisy area.
It also features a multicoloured LED which allows the user to program the system without confusing flash codes for each menu, This alarm can also be wired up for boot release if the car has a boot pop as standard. Want to turn your headlights on via remote in a dark area? no problem with the Ai606 it has 3 outputs so it can be wired to trigger your headlights to turn on for 30 seconds while your getting into the vehicle in a dusk area.
With full onboard locking and a metal ECU and secure datalink siren the system can't be disarmed without making a noise unlike some cheaper systems on the market. This system can also have web tracking added on for an extra fee, this can be a great add on if family members drive the vehilceandyou want to know where they have been and where the vehicle has been parked.
Cobra 4138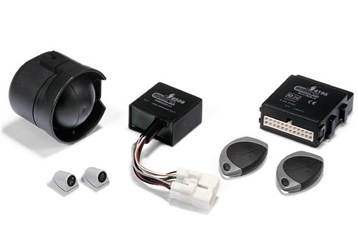 Cobra are the strongest security brand in the world, They supply more equipment to manafactures than the aftermarket and many car makes use there alarms and parking sensors due to the high quality parts and low fail rate. The Cobra ThatchamCat1 is a very sleek and reliablelealarmdue to extreme hard case remote fobs which you would have trouble breaking even if your a builder. The Ultrasonics are a white colour and match any headlining well they are the best ultrasonics on the market being so neat once installed.
The Cobra system features dual immobilisation points with all black wiring which is a must on a thatcham approved alarm. The immobiliser is a small unit which is bolted down to meet thatcham requirements and it is filled with epoxy so a theft would not be able to bypass the immobiliser ECU system.
The sirens are 100% waterproof which is a good sign as most alarms don't say they are waterproof to this extent. Cobra are designed and made in the same factory in Italy where they are very strict on quality control standards.
Max Thatcham Cat 1 Alarm ( NO Longer avaliable )

Designed by the Armour Auto engineers here in the UK with a strict build budget in mind to allow this to be the cheapest ThatchamCat1 on the UK market place. This system was made for people who just need a Thatcham Cat 1 to keep the insurance happy and they are not fussed about what the alarm can do. The remote radio keys have a nice black and chrome finish.
Comes fully loaded with relay on board locking and silent arm and disarm with and added Aux output which can be wired for a boot release (if fitted as standard) This alarm also has a bright red flashing LED to let people know the system is armed.
Fully adjustable black ultrasonics are included with in the kit, With the added security of a dual immobliser.
Toad A101CL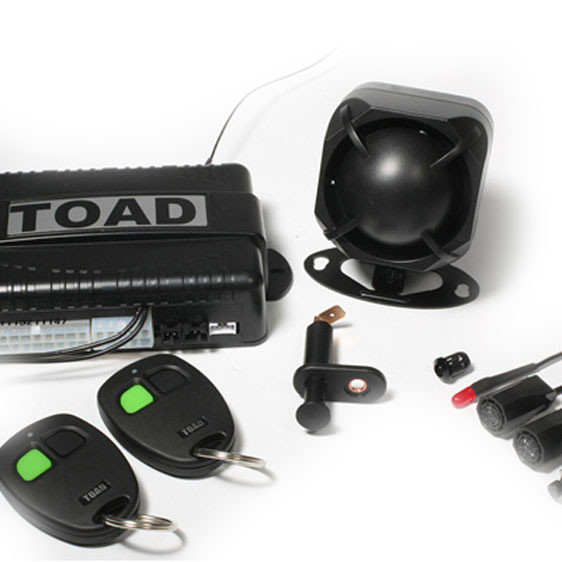 This system doesn't have the Thatcham approval but it has been around for many years and is still one of the best basic systems on the market. With the black and green remote fobs and the neat black c clip ultrasonics with red flashing led it will wrap your car with protection.
Comes with a override button incase you loose the remote fobs you can enter a secret pin number to turn the system off. The siren don't have a battery inside as a battery backup but it is very loud.
Toad alarms also come with a lifetime warranty to the original owner on the main alarm ECU. Toad have also added an 18 amp immobiliser cut so this can be added to stop the vehicle starting.
Cobra 8510 Thatcham Cat2 Immoibliser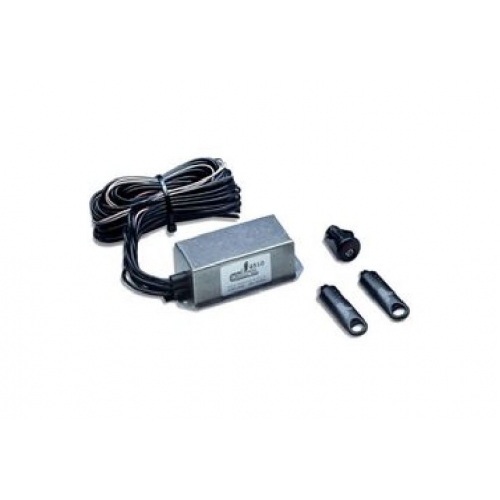 The most simple and advanced Cat 2 immobiliser due to its simple push fob design to allow the vehicle to start and automatic rearming once removing the ignition key.
The Cobra Cat 2 has a solid metal control ECU and can't be opened due to its advanced riveted case. All the wiring is black which makes the wiring very hard to find once hidden in a loom. All cable is rated at high current so the immobiliser cuts can be made in the best places without being found with ease.
The LED doubles up as a disarm pad, you simply get into the vehicle and put the touch key on the LED unit and you are able to start the vehicle within 30 seconds. Once started the immobiliser will remain disarmed until you stop the engine and remove the ignition key, once removed you have 30 seconds or the immobiliser will re-arm.
This system is perfect for classic cars,motorhomes,kit cars,custom cars,jap imports.
A full Thatcham insurance certificate will be provided on job completion.
AutoWatch KeyGuard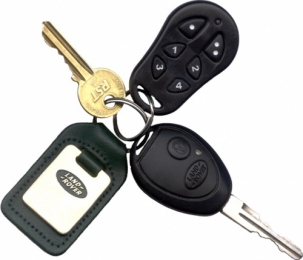 With more and more vehicles getting stolen with the keys it is now important to think about protecting the keys just as much as the car. The autowatchsystem doesn't change the sleek look of your everyday or prestige vehicle. Due to no holes being drilled or nothing to see once installed.
The only part you see is a key fob like a car alarm remote on the keyring, this has an LED and digits 1,2,3,4 and 2 response buttons. You can program a secret 4 digit pin number which then means only you will be ableto start the vehicle.
What happens if the theft goes looking for the device thatsbeen fitted? The immobiliser unit is so small you would spend hours looking for the module to try and bypass it. The system also have a override if the battery goes flat in the fob by entering a 4 digit pin code via the ignition barrel.
This little system is very smart and can stop a huge amount of vehicle thefts, This is perfect for high end cars as it will stop anyone who takes the keys.
Cobra 4693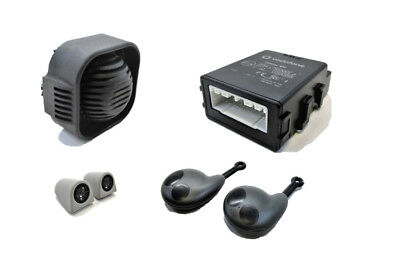 Looking for the best protection but on a tight budget, The Cobra 4693 series suits many of your car security needs in 1 system. It has on board locking and is ableto do total vehicleclosure if its on the vehicle as standard. Also features Cobras best design yet self adjusting ultrasonics apon arming this makes false alarms a thing of the past.
2 grey remote controls and ACE code remotes means the remote can't be cloned and ACE is the latest secure rolling code created by the cobra engineers at Italy. A output also comes as standard which means it can be linked to a boot pop if fitted.
Can also be wired to offer auto door locking and the system has a non battery backup 118db siren. small alarm ECU offers the best security once fitted.
Clifford 1.3X - Remote Start 4202X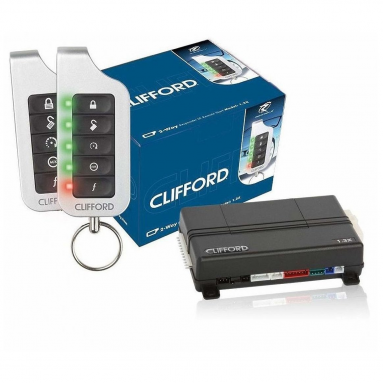 The latest remote start system to hit the UK with 2 way remotes, Know what your car is doing from the push of a button.
The Clifford brand has always been known in the car scene for the best remote start systems and they have not failed to impress with all the features this system has as standard. Not only can you remote start the car from 2,000ft away you can also program the car on a timer to start the engine at a time you choose.
Comes with the super slim remote controls and 5 leds confirming the command you have choosen, or maybe you want to check your car is locked? no problem 1 push of the button and you can check.
Super code technolgy is now used with all the latest clifford systems not only does it offer a secure rolling code it offers great distence over many other systems.
Comes with car finder mode for when you have lost your car in the car park during the christmas rush, and has an advanced anti grind and saftey modes to make sure the car is safe being started by itself.
Can be linked to the viper smartstartoffering the best add on possible. Link it up with your iphone app and you can control all the features of the alarm through your Iphone, There is no better way to impress your friends.
Cobra Keyless Entry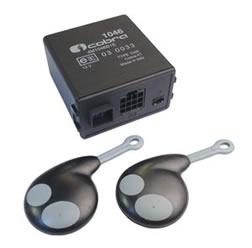 The Cobra 1046 is the most simple Keyless Entry System which allows existing key operated central door locking(Where you need to use the key in the drivers door) systems to be activated from a Cobra remote key fob.
Onboard locking relays which full 6 wire locking which can be wired to many vehicles, Can also pulse indercators on locking and unlocking. Can also feature total close which lifts the windows on many BMW's and VW's.
Makes it look like you car has an alarm and we can add window stickers to make it that little bit more like an alarm. The Cobra 1046 also comes with 2 remote fobs.
Cobra - Clifford - Viper - AutoWatch - Laserline - Toad
If you want the best security fitted to your car give us a call today...
•Thatcham Cat 1 Alarms
•Thatcham Cat 2 - 1 Alarms
•Plip upgrade Alarms (working with the original fob)
•Thatcham Cat 2 Immoblisers
•Basic Alarms
Got a question or would like a quote contact us

Some facts about Basic and Cat 1 alarm car alarm systems
Immobiliser
Some alarm units and all Cat 1 Alarms have a built in immobiliser can protect both the starter and ignition,
When armed, the alarm system disenablesthecircuit stopping the vehicle from starting or running.
Keyless Entry
The Alarm system should be connected to the vehicles standard fitted central door locking to give the user remote keylessentry(remote locking) rare cars may need an additional motor fitted to the driver side as an extra. This controls the standard locking. some Japanese cars. The way to test if your vehicle needs an additional motor is to lock the doors from the passenger side door. If all the doors lock then a motor is not needed.
Total closure
New cars are normally fitted with total closure as standard. This can be connected to the alarm system to roll your windows up automatically with the push of a button on your remote. Some older cars have not got this feature and will need an extra module.
Remote Start
The only approved Cat 1 alarm system with remote start is the Clifford Mk2 650 with the remote start module added on. This is the only system we would suggest as it has many saftey features aswell. We can still fit remote start kits on later type vehicles as we have a large selection of vehicle interfaces which allow the remote kit to connect with the cars BSI (ecu).
Anti-grab technology
Uses random encryption remote controls which transmits a different code each time the button on the remote control is pressed, the alarm looks for a different code than the one previously transmitted before disarming the alarm. This prevents the code being recorded remotely and played back to disarm the alarm.
Cat 1 Thatcham compliant
A vehicle alarm/immobiliser product which has met and passed Thatcham category 1 testing criteria.
Cat 2 Thatcham compliant
A vehicle immobiliser product which has met and passed Thatcham category 2 testing criteria.
Cat 2:1 Thatcham compliant
A vehicle alarm product which has met and passed Thatcham category 2:1 testing criteria. This product would allow a previously fitted category 2 immobiliser to be upgraded to category 1.
Central door locking control
Allows the vehicle to be locked/unlocked by use of the alarm remote control, whilst arming/disarming alarm system. This is dependant on the vehicle having central locking already installed.
Door/bonnet/boot protection
Switches detect and trigger alarm if door, boot or bonnet are opened whilst alarm is armed.
Flashing LED (Light Emitting Diode)
This is a visual deterrent, the alarm's L.E.D. usually fitted to the dashboard of the vehicle, flashes constantly whilst the alarm is armed.
Hazard light flash
Flashes vehicle hazard lights as a visual indication, when arming/disarming alarm and when the alarm is triggered.
Intelligent passive arming
Arms alarm automatically after a pre-set time when ignition has been turned off and a door has been opened and closed.
Panic
Allows the user to trigger the alarm from the remote control (regardless of whether alarm is armed or disarmed) to attract attention to the vehicle.
Secure override
This allows the alarm or immobiliser to be disarmed by use of an electronically coded override key, or by means of a PIN code.
Self learning handset/touchkey
Electronically coded remote controls which do not require an engineer to programme them.
Self powered siren
Siren with built in rechargeable battery (which charges via the vehicle's main battery). If the power supply to the siren or the vehicle's battery is removed with the alarm armed the alarm will continue to sound.
Ultrasonic interior protection
Detects air disturbance caused by movement, inside the vehicle.
Ultrasonic override
Allows user to override ultrasonics so a pet can be left in the vehicle, or the windows or sunroof can be left open with the alarm triggered via the door switches rather than the ultrasonic sensors.
Mobile Car Alarm Installation All over Essex call 07947 637341 or 07525 068291