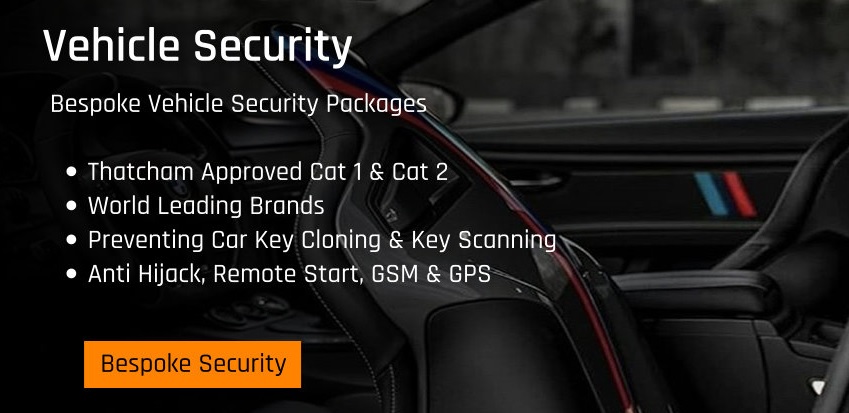 In-Car Advancements...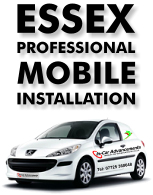 We are a mobile Car Alarm company in Essex that specialises in the supply & fitment of Car security systems in Essex. We have been in the trade for years and know the most important parts of an installation, The correct product for the car, a neat and tidy installation, the back up service and after care.
We are approved dealers for all the products we supply & fit . We also use all UK stock so you will get the most from your product. and on some products an extended warranty.
As well as being fully insured to work on (Any) vehicle, We sit exams and live audits so the customer knows there installation will be right first time. we are Parrot Certified, Nokia Accredited, Clifford Approved, Cobra Approved, Smartrack Approved and TRI-Thatcham recognised which is requested by most insurance company's. We also also a part of the Ifitstuff Installation Network for quality installers.
We are a fully mobile service, We travel to your home or place of work. We cover the entire Essex area including Southend, Rayleigh, Basildon, Brentwood, Chelmsford, Canvey Island, Stanford-le-Hope, Grays, Purfleet, Thurrock,Laindon, Grays, Tilbury, Corringham, Ongar, Pitsea, Orsett, Gallywood, If you want to confirm we cover your area just call us.
Why should I choose In Car Advancements instead of another in car security specialist? Many customers shop on price alone and don't think about how the installation is going to be carried out or the after sale customer back up. In Car Advancements don't belive in being the cheapest dealers in Essex but we do offer outstanding installation skills and customer back up from the start to finish. We also want customers for life and our installations are fitted and made to last. All our connections are soldered and heat-shrink or tape is used to protect all joins and the wiring/modules are cable tied up and out the way. no wires will be left on show or hanging down. All the in car electronics we supply and install are fitted to FCS1362 regulations and Thatcham regulations so know you have a engineer working on your vehicle that has a great understanding how all devices should be fitted in a safe manor.
Worried about an in car enhancement looking out of place in your vehicle or the trim not sitting back correctly, We have loads of customers wanting to know if there car is going to go back the way they had it before an accessory was fitted. Cars are a lot better in terms of being built now more than ever before, Where before around 15 years + the trims in vehicles were not always a perfect fit and when removed never sit back how they did when it left the factory when new. The Trim clips and securing lugs are better at going back together now due to them being made to come apart and go back together when removed correctly with the correct tools. How do we remove trims without marking/scratching them? We use special plastic trim removal tools which come from the USA. Once we have taken apart your vehicle it will go back together the way we found it so you can rest assured your installation and vehicle will look perfect.
You can see from our website we fit a huge range of in car products like Security and Multimedia. With the large amount of theft in the area and people looking at that little bit extra to protect there vehicle, we have got a pages which gives information on security devices and the best possible installation practices, also added is the catalytic converter alarm which is designed by Pro-Cat offering the system to be linked to the vehicle horn or an aftermarket alarm system like a Cobra/Clifford.
We also do a wide range of OE spec equipment which means the vehicle will have the original look but have an aftermarket in car accessory installed. This ranges from Multimedia systems like headrest screens being made with the same leather/stitching, parking sensors flush mounted from Cobra which look and perform better than most factory kits.
We also offer a very quick email reply service if your looking for quote/advice.
Please take a look at our blog this is updated weekly and tells all our customers about the latest products we stock or products on offer this month.


Parking Sensors fully installed - We can supply and install a 4 sensor reversing kit with buzzer they come in gloss black, Matt black, Silver all sensors come with a long warranty. Our kits come with a nice sounding buzzer which is soft to the ear but comes with an adjustable volume. Display kits give you more information when your reversing giving indication which side the object is and a distance starting from 1.5meters away. Our systems come as standard with a very flush fitting sensor but we can also fit systems which mount from behind the bumper giving a smart appearance.
Car Trackers fully installed - These are Thatcham approved Cat 6 tracking systems that are hidden very well in your vehicle, if the car or van is stolen it can be tracked and recovered. all our tracking systems are installed by Thatcham TRI approved engineers and a certificate can be done on completion to pass on to your insurance company. We supply tracking systems that still work if the vehicle is put in a metal/lead container which is perfect for prestige cars.
Handsfree kits fully installed - There is no reason to be on the phone while driving with low cost professional handsfree systems that are available. Getting caught on the phone while driving is £60 and 3 points on your driving licence this could also increase your insurance the following year. Handsfree kits can feature bluetooth calling, music playback and sat-nav which gives the end user many features from one device. All our handsfree bluetooth systems come with a 2 year approved warranty and to give the customer full piece of mind.
Car Alarms fully installed - Car and Van security is a must to protect your vehicle there is more vehicle theft now more than ever before a car is stolen every 20 seconds, Make sure you protect yourself by having an alarm and immobiliser installed along with many other systems to stop vehicle theft. We can provide systems that stop key theft which is the fastest growing crime in the UK. We are fully Thatcham approved and meet all the strict standards which are set out by Thatcham UK, We provide basic alarms and fully approved alarms.
Van Locks Fully Installed - Getting van locks installed was an extra most people used to think about getting installed on there van. With the increased car crime in Essex it's now more important than ever to have extra locks installed to increase the attack time on your van. All our locks are suited to your vehicle only and they are not universal. All the locks,barrels,casings all meet Thatchams high quality testing standards.
Auto Electrician Need a wiring fault repaired on your vehicle? We offer a service where we repair most electrical items for example Door locking motors, Window motors, Blown fuses, Wiper motors, Lighting faults, Ignition barrel faults, Car alarm issues, Earth faults.
Headrest Screens & Entertainment Need to keep the kids quiet on a long drive? Why not get a pair of matching factory leather headrests which give the best viewing experience when travelling. All our systems can have the audio going through the headphones or the factory fitted vehicle radio which is great if the kids don't want to wear headphones. You can link your iphone into the screens to playback movies from your phone.
Car Audio Repairs Factory fitted radio not working? showing error codes or the cd not playing correctly, We have a full radio repair service which takes care of your problem. Factory fitted radios are hard to remove in most vehicle and we used the best tools in the industry to make sure your radio and trim panels are removed without damage. We can get the unit repaired within a week in most cases.
Remote Start Systems Need to start your car from the comfort of your home or office? The Viper and Clifford remote start systems can take care of all your car security and starting needs, Featuring a turbo timer, Window roll up and venting mode, along with dual zone proximity sensors which bleep when you stand near the car. All the remote start range come from super code remote controls giving a range of around 2000ft which is a 2 way communication control by LED's on the side of the control.
Heated Seats Don't be freezing cold on them winter mornings we offer heated seat pads which use carbon heating technology which warm up in seconds of being switched on. Giving you as much heat on your car seat with next to no warm up time. Fully adjustable by a dash or panel mounted switch.
Diesel Tuning Towing a caravan or just looking for more power? We can provide and install a Diesel tuning module which changes the commands getting to the ECU these are digital and have a downloaded map for your car and will give up to an extra 30 BHP and a huge amount of extra torque.
Motorbike Alarms Need your motorbike alarmed for this summer's riding? Its a very wise choice to get your motorbike protected by a Thatcham Cat 1 alarm which is designed and engineered for motorbikes we choose Spyball which is now made by Cobra with features never seen before this alarm really is the best on the market for any bike owner looking to secure there ride.

*All content (pictures/text/articles/written text) are all owned by In Car Advancements - Anyone using our content will be asked to remove within 24hours, if you don't comply court action will be taken!*
Car Audio Essex Copyright © 2023. All Rights Reserved Sitemap